Your Data-Smart B2B Leads Generation Companion
Find prospects, empower outbound and align sales pipelines to drive business growth.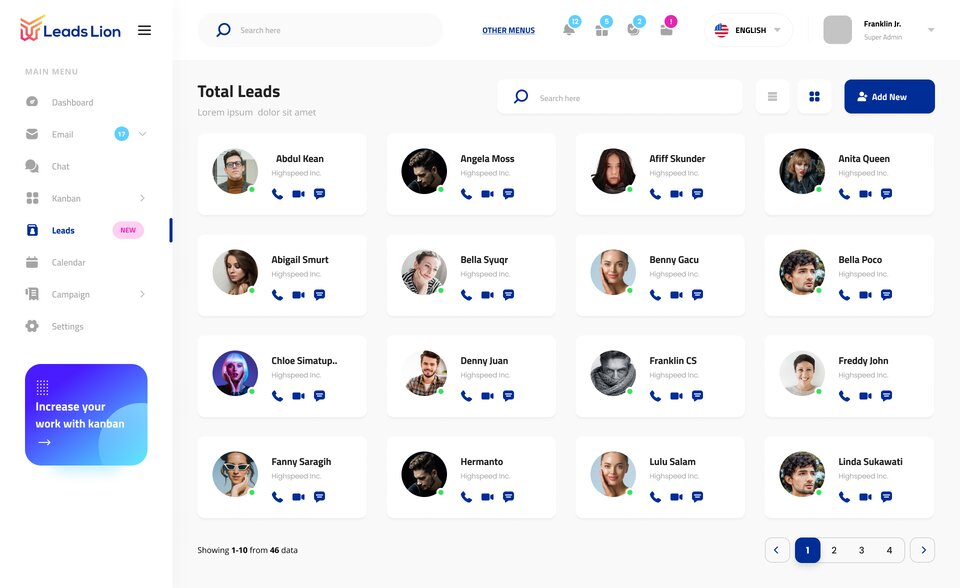 Quality B2B leads without compromise!
Watch the video to learn more.
Valid B2B Leads for Better ROI
Reach more prospects and improve engagement with highly targeted leads for real-time digital campaigns and sales optimization.
Hit your financial goals by reaching prospects that matter the most in a timely market matter
Revamp prospecting and build meaningful relationships with top-level hot leads
Close more deals and take your campaigns o the next level with the most accurate B2B data
Reach optimal decision-makers
Close more deals with accurate contact data and data-driven marketing
Bulk emailing and outreach
Reach the highest conversions with bulk email outreach services
Mass DM for Instagram, Telegram, Discord, and WhatsApp (beta)
LeadsLion is your solution for direct mass messaging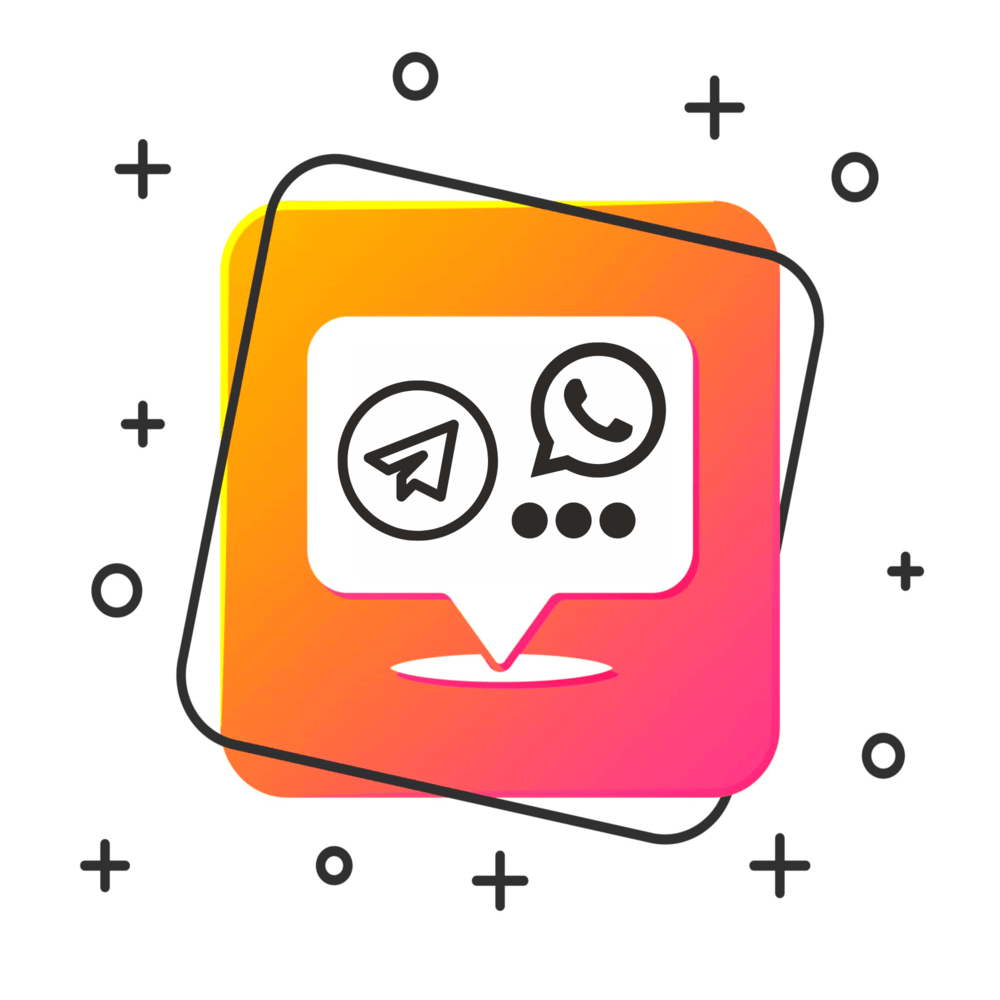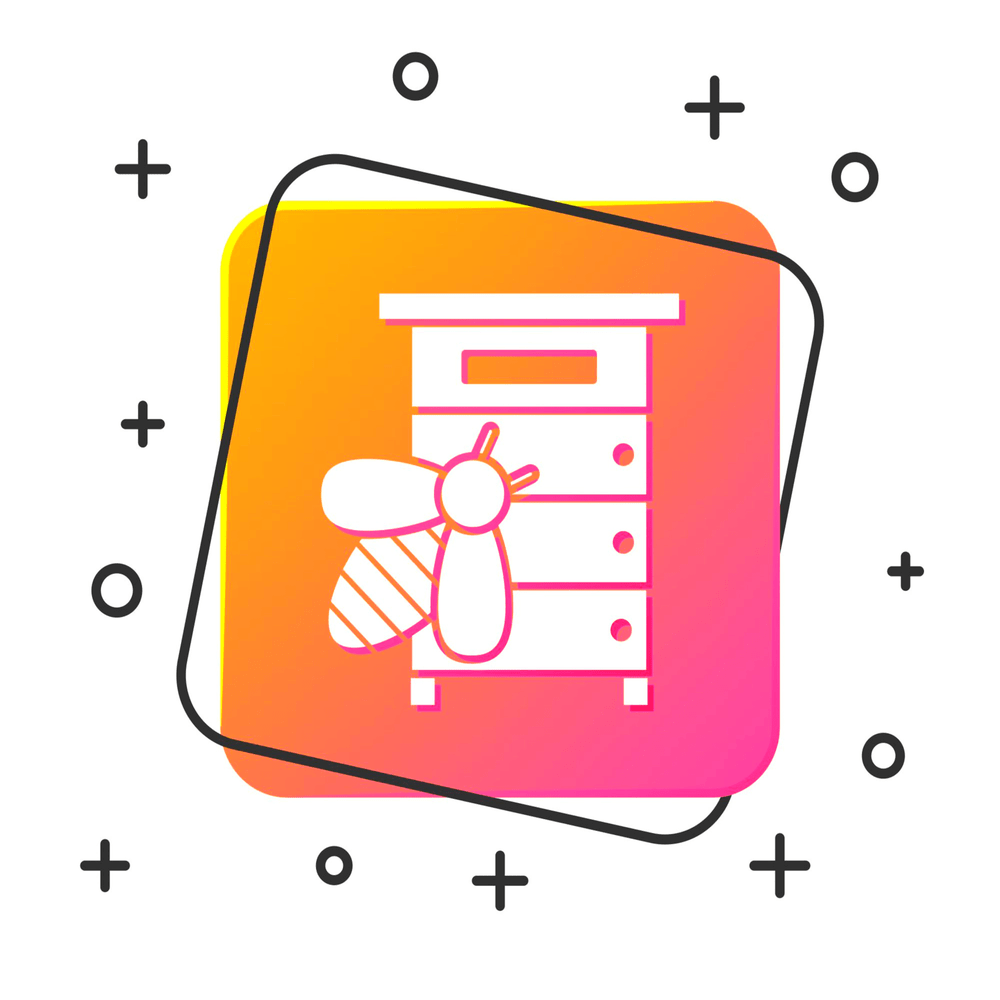 Website submissions and leads management
Strengthen your pipeline with action-ready prospects
Razor-sharp and revenue-driving content
Content is the most powerful part of your cross-channel marketing strategy
We provide full-spectrum digital PR and outreach services that increase SEO performance
Less time on cold calling - more time for deal closing!
LeadsLion screens web data to deliver high-intent
buyers to fuel your pipeline.
Reason For Choosing Our Services
Prospecting just became easier with unique data specific to your business needs
What our customers
are saying
"LeadsLion helped our sales team reach the most desired prospects. We closed 10 times more deals in the first month of collaboration."
"Reach more prospects and improve engagement with highly targeted leads for real-time digital campaigns and sales optimization."
"Our sales team is highly engaged in closing deals, thankfully to the B2B leads that you have integrated to our CRM."
"We started a campaign ten days ago targeting optimal business leads. Our subscriptions jumped significantly."
"I've recommended your data service to my colleagues. The real-time data on our prospects increased the performance of our digital campaigns with optimal geo-targeting."
"Great work on the first three months of campaigns! We have seen an increase in revenue from the business leads provided by LeadsLion."
"LeadsLion has tripled the ROI from our InMail campaigns. Great leads delivered right at the right time!"
"Our revenue growth targets rely on business leads accuracy. We have exceeded our growth goals with Leads Lion."
"LeadsLion is my preferred source of B2B leads. The accuracy always improves sales performance in real-time."
"LeadsLion worked well for us. We were able to contact high-quality prospects daily."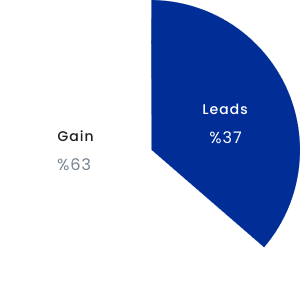 LeadsLion Empowers Sales, Marketing and Enterprises
Thousands of businesses rely on LeadsLion B2B data intelligence.
Reach out to decision-makers at any company. Set up your sales team for success with ideal prospects at their fingertips. LeadsLion makes the pipeline set up easy for fast sales.
Work wisely by contacting verified prospects who are ready to buy. Focusing on high-value opportunities with LeadsLion has been proven to improve marketing automation and increase ROI.
Enrich your digital marketing channels with prospect intelligence targeted towards revenue goals. Break into new markets and expand the horizons of your existing database with high-quality leads that convert to loyal customers.
Less time on cold calling - more
Sed ut perspiciatis unde omnis natus error sit voluptatem accusantium doloremque udantium, totam rem aperiam eaque